Our Services
We replace your old gutters and install a brand new, state of the art "seamless" gutter system, which is fabricated on site to perfectly fit your homes measurements.
---
Gutter Leaf Guard Protection Systems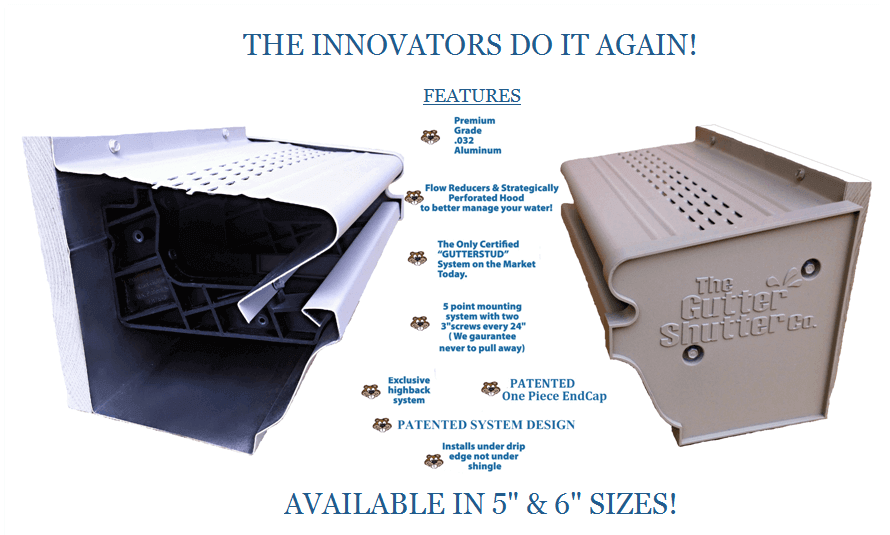 We provide professional installation of several Gutter Leaf Guard Protection systems including Gutter Guard®, Micro Mesh®, Filter Flow® and more. These systems prevent the accumulation of debris and leaves in your gutters and add years of life to your gutter system.
---
---
Seamless gutters/soffit/fascia installation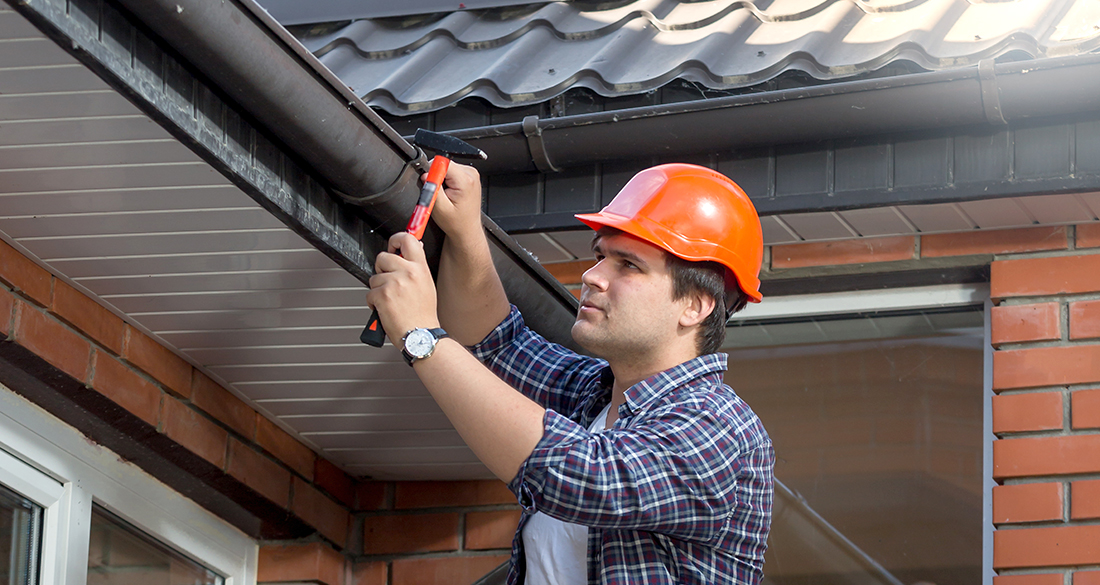 ---
Homeowners should lean on the experience of a professional and licensed gutter installation crew. Professionals are able to get the job done right and in an efficient manner, giving the homeowner priceless peace of mind. As soon as the LeafGuard installation team hits the scene, they'll disassemble your old gutters and dispose of them in the proper manner. They'll then verify your building's measurements to ensure that the new gutters will fit without any complications.
LeafGuard seamless gutters are formed on the job site during installation. The crew utilizes a special roll-forming machine inside of a truck. It makes use of aluminum coil that is 20% thicker than traditional gutters. The coil is shaped into the unique form of the patented LeafGuard gutters. Aside from the gutters, downspouts and miters are also formed and each comes with the ScratchGuard paint finish for enhanced durability. As each piece is formed in the roll-forming machine, it is precisely measured to the dimensions of the home.
Once the gutters are formed, the team inserts the LeafGuard patented hangars into them. They are installed exactly two feet apart to maximize stability. End caps are then connected to the gutters. The gutters are connected to the already existing fascia board with high quality screws and internal fasteners that are designed to hold up through inclement weather.
The team precisely measures each gutter's pitch to ensure an efficient flow of water. Downspouts are then attached and reinforced to remain in place. The downspout aluminum is 30% thicker than the average competitors' materials. Once everything is in place, the LeafGuard installation professionals remove all equipment and debris from the homeowner's property.
Good gutters amount to very little without proper installation. Gutter installation entails more than just nailing a few gutters to the house – it takes careful measurements and quality materials to create a seamless system. LeafGuard gutters are custom-fit on site and installed by licensed professionals. A quality installation is a crucial part of ensuring the long-term success of a gutter system. Our seamless gutter installers are local, licensed, insured, and have undergone a thorough background-screening process before conducting a free in-home consultation.
---
---
Gutter leaf guard protection systems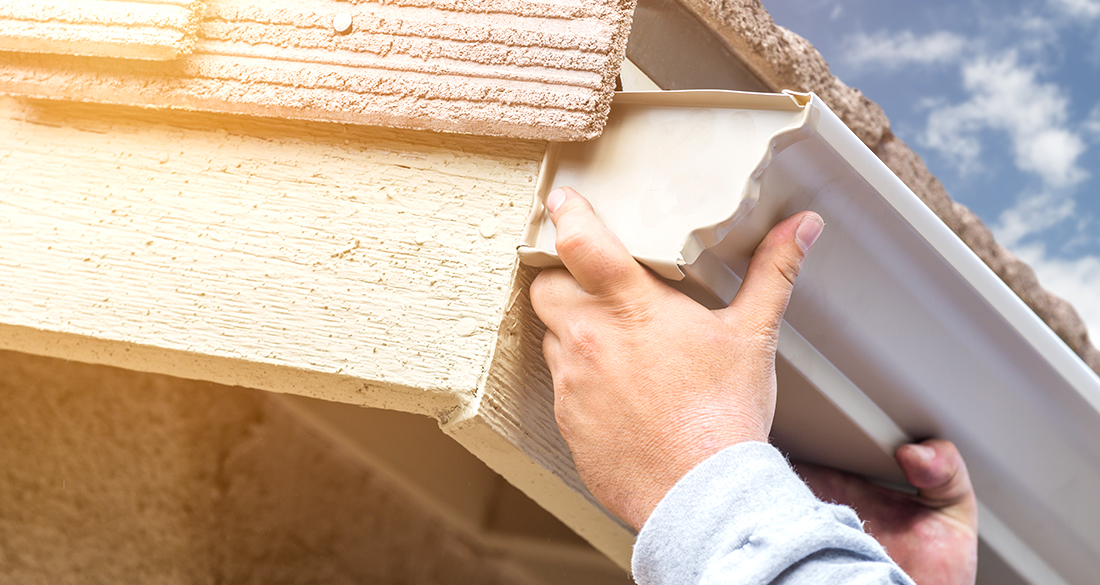 ---
LeafGuard gutters are roll-formed from one continuous piece of aluminum, that is 18 inches wide and cut to custom lengths that fit your home. The metal itself is 20% thicker than the industry standard for gutters. A LeafGuard Brand gutter is formed on-site by machines under the supervision of factory trained servicemen. The single sheet of flat metal is formed into an extra wide gutter channel with a perfectly arched cover. This cover is not an add-on, but an integral part of the gutter itself.
It will catch rainwater; but will NEVER clog. Its large gutter bottom and extra-large 3" x 4" downspouts can handle even the heaviest rainfalls. In a simulated laboratory test, LeafGuard Brand gutters were able to handle 32 inches of rain per hour - over three times the record rainfall ever recorded by the U.S. Weather Bureau.
LeafGuard features a ScratchGuard® paint finish, that won't chip, peel or crack as many other gutters do. ScratchGuard® keeps your gutters looking better longer and it's warranteed for the life of your gutter. In addition to their built-in ingenuity, attention is paid to every detail in the installation of a LeafGuard gutter. Specially designed, non-corrosive hangers support the hood and are attached through the back of the gutter to your fascia board with screws, not nails, which can pull away from wood. The hangers are spaced at two-foot intervals, which is more than twice the industry standard, ensuring added strength and durability.
All these features work perfectly together, to give you a one-piece gutter bottom and hood that deflects leaves and debris better than any other gutter protection system; that will not clog or cause leaks; and that does not interfere with the integrity of your roof.
This process is unique and it's patented!
---
---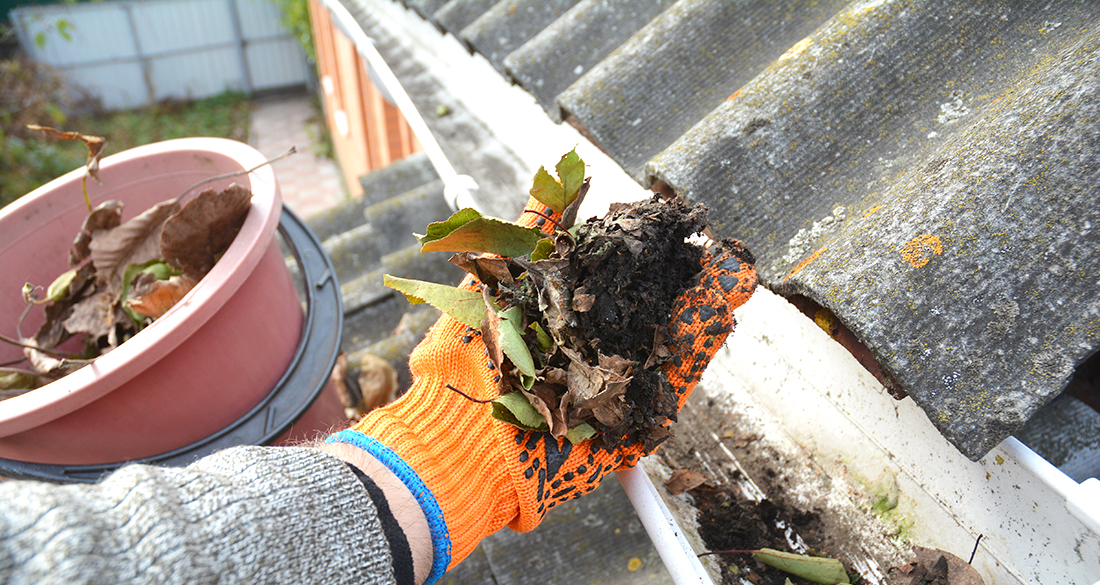 ---
If your gutters are overflowing with debris it's probably a good time to reach out to a professional and get your gutters and downspouts cleaned. We recommend cleaning out your guttering at least twice a year (once in the Spring and again in the Fall). There are some circumstances in which you might even have to have your gutters cleaned more than twice a year such as having many trees surrounding your home that drop their leaves over an extended period of time. Having your guttering cleaned out by a professional is a relatively low-priced way to make sure that when it rains, the rain is running off your roof properly and not damaging your home. Water damage due to clogged guttering happens frequently so it is vitally important that your guttering is free to do its job.
---
---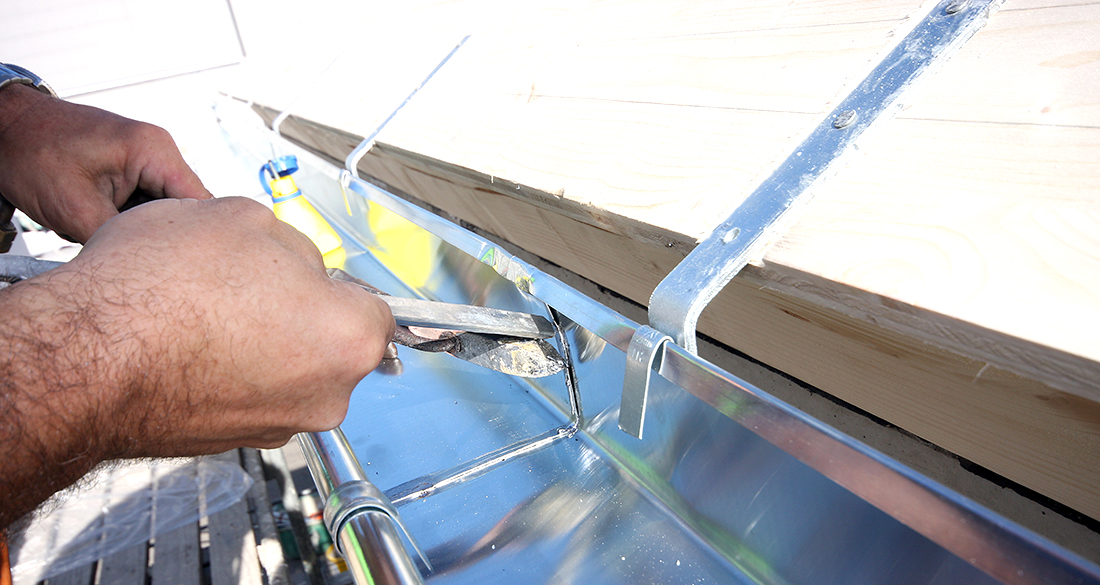 ---
Gutters and downspouts collect and carry away rainwater that would otherwise run off the roof, splash down and erode the soil and stain the siding. More important, gutters and downspouts form the first line of defense against a wet basement or crawl space: If you let water collect along the foundation, hydrostatic pressure will build, and water will eventually find its way inside the house. It's equally important to keep the ground around a hillside home dry. For these reasons it's important that your gutters are in proper working order.
---
---
Additional Services
We also provide General Contracting for the following home remodeling projects: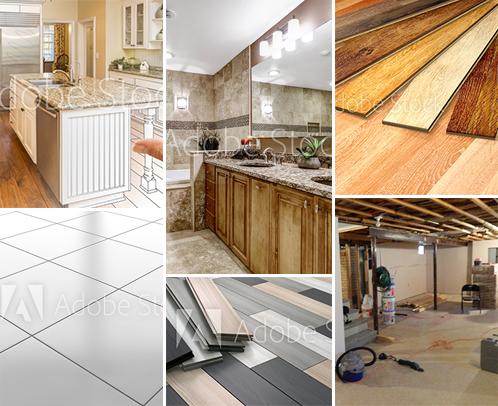 Flooring – Tile, laminate
Cabinets and installation
Kitchen remodels
Bathroom remodels
Drywall
Noise reducing insulation
Electrical and Lighting
---
Licensed – Bonded – Insured